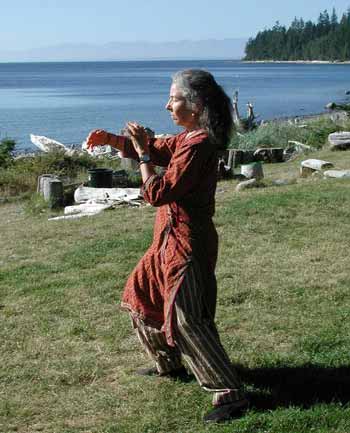 This workshop reviews the first section and teaches the complete short Yang form of T'ai Chi Ch'uan as taught by Grandmaster Cheng Man-Ch'ing. It is open to participants who practice at least the first section.
Mornings begin as the sun rises over the mountains with meditation, Qi Gong and T'ai Chi practice before breakfast. Daily sessions include thorough explanations and discussions of philosophy, applications, and examples of how T'ai Chi enhances our health, balance, co-ordination.
My teaching approach presents T'ai Chi as an integral way of life and an essential exercise available to anyone. These intense workshops are a wonderful way to deepen and broaden your practice.
Tuition for Continuing T'ai Chi Ch'uan is $550 US/CAN equivalent if registered before April 15th. After April 15th tuition will be $600 US/ CAN equivalent for the week of T'ai Chi.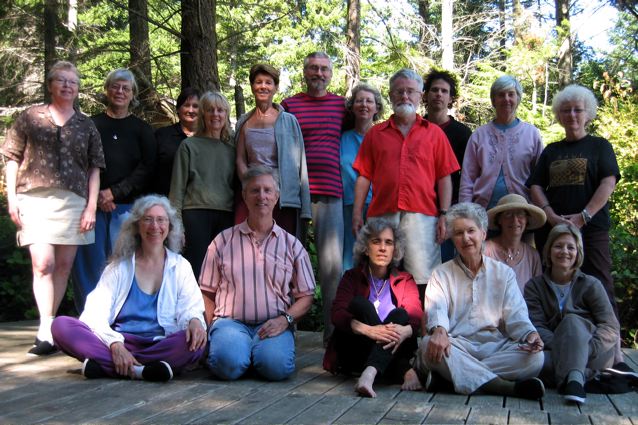 2007 Class Group
Meals and accommodations are extra. There are various levels of housing: Hollyhock (book early for rooms, or even for just meals, call: 800-933-6339); B&B's around the island; Smelt Bay Provencial Campground; tenting on Judyth's property; sleeping in the lofts of the T'ai Chi studio; or in the beds in the bunk house; renting/sharing a house on South Point Road.
Please register directly with Judyth Weaver (a deposit of of $200 is required at time of registration). [email protected]. (415) 388-3151